Jillian Hessel — Pilates Master
Profile of a "Teacher's Teacher"
A former professional ballerina, and avid yogini, Jillian Hessel has been teaching Pilates since 1981.  She met and studied with many of the first generation teachers trained by Joseph Pilates himself. Due to her unique teaching lineage, Jillian is known to many Pilates Professionals as a "Hybrid of the Masters."  (see photos of Jillian with her 3 principle Mentors below)
Well respected and revered for her concise verbal instruction and crystal clear imagery, Jillian is an International presenter at Pilates Conferences throughout the world.  She is the author of Pilates Basics available here as well as on https://www.amazon.com/ She loves to mentor Certified Pilates Teachers & you can take her online classes at https://www.pilatesanytime.com/ (Use the code: HESSEL for a 30 day free trial) Be sure to follow Jillian on Instagram, YouTube & FaceBook!
In the early 1990's, Jillian's trademarked B.E.A.M. Technique (featured in her book, Pilates Basics) quickly gained popularity, and she attracted the notice of numerous high-profile students eager to learn from her. Past celebrity clients have included Cher, Holly Hunter, Emma Thompson, Heather Graham, Lena Olin,  Paul Reiser, Melinda Clarke, Rhea Perlman, Carole Kane, Amy Pietz, David E. Kelley, Jami Gertz, and film director Randa Haines. She also works regularly with both student and professional athletes and dancers, helping them to alleviate muscle imbalances, prevent injuries, and improve overall performance.
As the popularity of Pilates has exploded in recent years, Jillian has earned a reputation in the Pilates world as the "teacher's teacher," and she is a much sought-after presenter at fitness conventions across the country and around the world. She has been quoted in and written articles about Pilates for many publications, including Pilates Style, Oprah Magazine, Allure, Glamour, Shape, Fitness, Prevention, ePregnancy, Cooking Light, and Yoga Journal, among others, and has made television appearances on Lifetime and HGTV.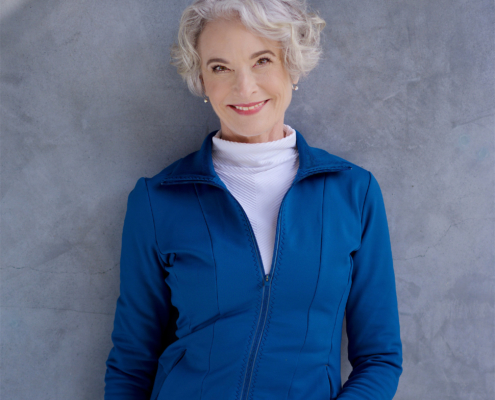 https://jillianhessel.com/wp-content/uploads/2019/05/Outdoor-portrait-3.jpg
2000
2000
varshabi_qnwafg
https://jillianhessel.com/wp-content/uploads/2020/02/Jillian-logo-color-2.png
varshabi_qnwafg
2019-05-20 19:26:20
2020-02-26 20:07:47
Q. With spring around the corner, how do I reinvigorate my practice?